Since 2012, the International Center of Photography's annual Spotlights benefit has honored women in visual arts working in photography and film. Each year, this event raises critical funding for ICP's education and exhibition programs through the celebration of artists, imagemakers, and leaders in the field of imagemaking.
Co-chaired by contemporary artists Zoë Buckman and Sheree Hovsepian and sponsored by Christian Louboutin, this year's benefit will recognize director of Michelle Obama's documentary Becoming Nadia Hallgren, photographer and visual artist Deana Lawson, and Editor in Chief of Teen Vogue Lindsay Peoples Wagner, who will be in conversation with ICP Curator at Large Isolde Brielmaier. The online program will be followed by a ticketed live Q&A with the 2020 Honorees.
Program
October 27, 2020
12 PM EST
ICP's YouTube Channel
Event is free of charge and open to all. Make a donation to support ICP's education and exhibition programs.
The online program will be followed by a ticketed live Q&A on Zoom with the honorees. Buy tickets to attend.
For more information, please contact events@icp.org.
About the 2020 Spotlights Honorees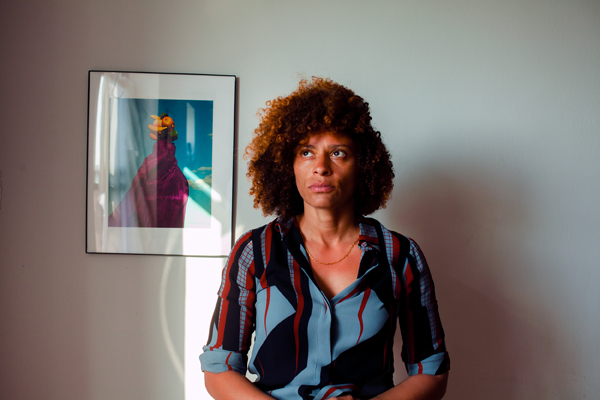 Nadia Hallgren is an award-winning filmmaker and cinematographer from the Bronx, New York. She directed the Emmy Award-nominated documentary Becoming (2020) and made history as the first person to receive nominations for both Outstanding Directing for a Documentary/Nonfiction Program and Outstanding Cinematography for a Nonfiction Program on the same project. In 2019, her documentary short, After Maria, was shortlisted for an Academy Award. Hallgren won the Special Jury prize at SXSW in 2018 for her independent documentary series She's The Ticket and a Webby Award for Gavin Grimm Vs. Her work in cinematography includes the Sundance award-winners Motherland (2017) and Trapped (2016) and Academy Award–nominated and Sundance Grand Jury Prize–winner Trouble the Water (2008).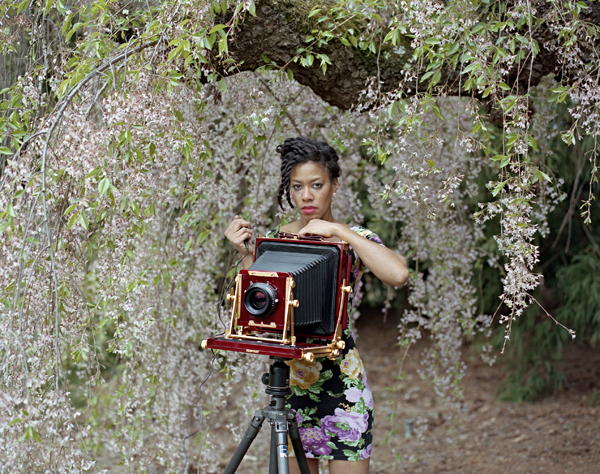 Deana Lawson is a photo-based artist born in Rochester, NY. She received her MFA in photography from RISD in 2004. Her work examines the body's ability to channel personal and social histories, addressing themes of familial legacy, community, desire, and religious-spiritual aesthetics. Her practice borrows from simultaneous visual traditions, ranging from photographic and figurative portraiture, social documentary aesthetics, and vernacular family album photographs. Lawson meets her subjects in everyday walks of life: grocery stores, subway trains, busy avenues in Bed-Stuy, Brooklyn, and road trips taken to the American south. Lawson received the prestigious Guggenheim Fellowship in 2013, which gave her the opportunity to photograph internationally. She has photographed in the Democratic Republic of the Congo, Haiti, Jamaica, Ethiopia, Ghana, and Brazil. Lawson has exhibited work at the Carnegie Museum, the Underground Museum, the Whitney Biennial, Huis Marseille Museum for Photography, and others. Her work has been published in ArtForum, Time, the New Yorker, and Aperture. Lawson currently has a solo exhibition on view at the Kunsthalle Museum in Basel, Switzerland through October 2020, and has an upcoming exhibition at the Bienal de São Paulo in Brazil in September 2021. She is currently a professor of photography at Princeton University.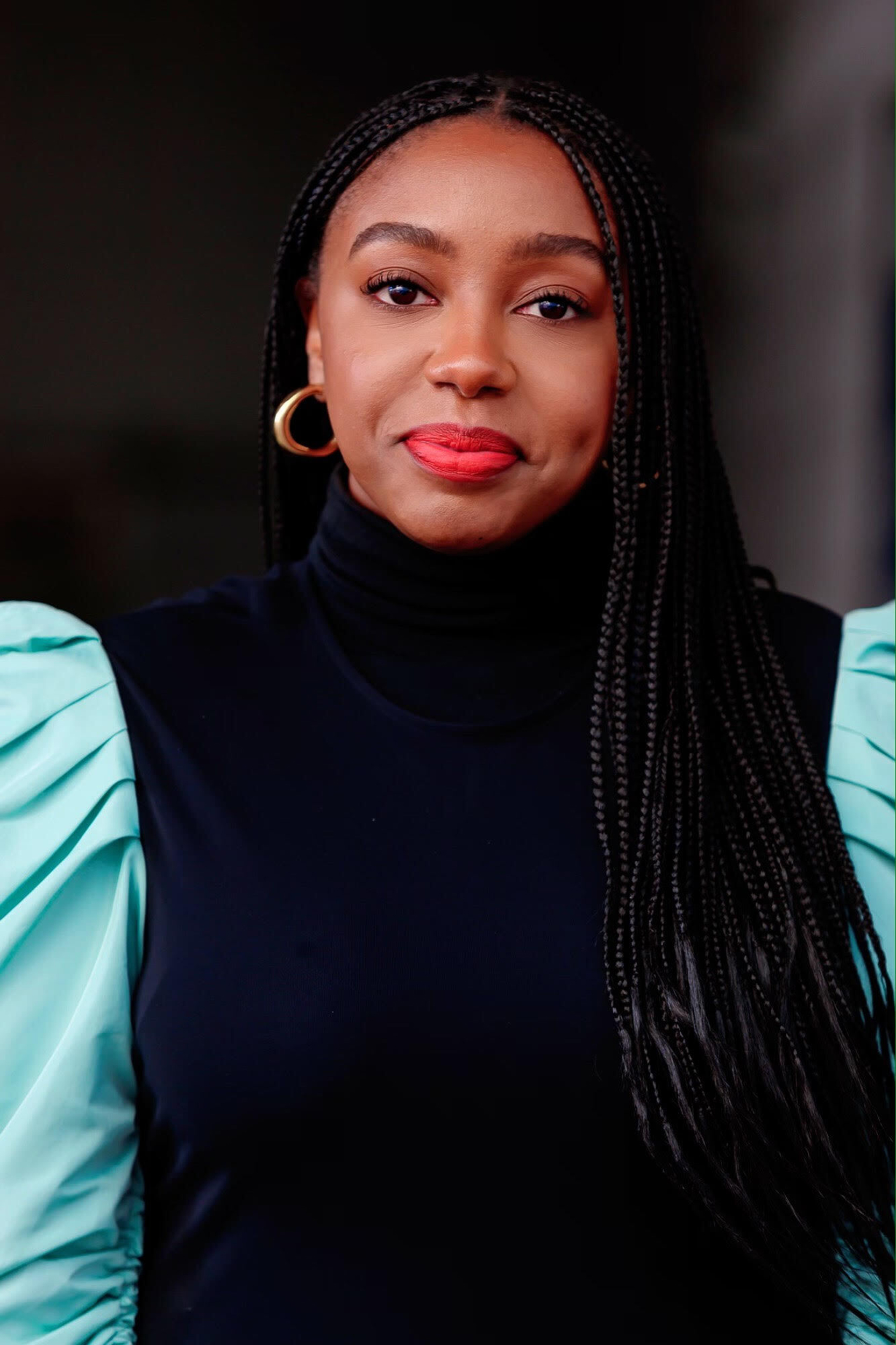 Lindsay Peoples Wagneris the editor in chief of Teen Vogue, a role she has held since October 2018. Peoples Wagner previously spent five years as an editor atThe Cut and New York Magazine, a role she took following her time as the fashion market reporter at Style.com. While at The Cut, she won the ASME Next award, honoring outstanding achievement by magazine journalists under the age of 30, in 2017 and wrote the critically-acclaimed piece "Everywhere and Nowhere: What it's really like to be black and work in fashion," which featured more than 100 people of color's insights and perspectives on diversity in fashion (The Cut, Sept. 2018). More recently, Wagner was celebrated among Business of Fashion's 2019 BoF 500 and named to the 2020 Forbes 30 Under 30 list.
Earlier in her career, Peoples Wagner spent two years as a fashion market assistant at Teen Vogue, where she returned after a stint at O, The Oprah Magazine. It was at Teen Vogue, where she began her career as an assistant working in the fashion closet under the founding editor in chief, Amy Astley. Peoples Wagner, who hails from Wisconsin, graduated from Buena Vista University with a bachelor's degree in art and journalism and currently resides in Brooklyn.
About Isolde Brielmaier
Isolde Brielmaier is ICP's new Curator at Large after building upon her previous collaborations with ICP, which include being a nominator and juror for ICP's annual Infinity Awards, moderating an ICP panel at Photoville in 2019, leading a conversation with Carrie Mae Weems at ICP's Spotlights event in 2015, and writing an essay for ICP's Multiply, Identify, Her exhibition in 2018.
Brielmaier is currently professor of critical studies in NYU Tisch's Department of Photography, Imaging & Emerging Media. She is formerly executive director and curator of arts, culture, and community at Westfield World Trade Center, and now serves as national advisor for Unbail-Rodamco-Westfield, a role in which she advises on artist projects and installations, cultural events, and strategic and community partnerships across the organization. She continues to work on a range of large-scale public artist commission projects. In fall 2019, she wrapped a three-year Mellon Foundation–funded curator-at-large post at the Tang Museum at Skidmore College.
She serves as editor-at-large at Air Mail, Graydon Carter's new media venture, and is a consulting editor of several scholarly journals. Brielmaier speaks regularly on topics related to art, culture, and social impact. She previously worked for the Guggenheim Museum, the Bronx Museum of Art, and as chief curator for the SCAD Museum of Art. In 2016, she was named to the board of trustees of the New Museum. She holds a PhD from Columbia University.
Special Thanks
We gratefully acknowledge support from: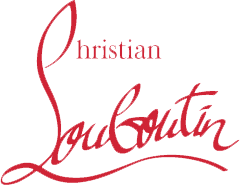 ICP Spotlights 2020 Co-Chairs
Zoë Buckman and Sheree Hovsepian
Vice Chair
Peggy Anderson
Caryl S. Englander
Renee Harbers Liddell
Almudena Legorreta
Stephanie H. Shuman
Leadership Committee
Randall Rothenberg
Benefit Committee
Sheila Bodine
Deborah Brown
Michael A. Clinton
Lisa Dennison
Lisa Ehrenkranz
Gillian Laub
Lori Ordover
Pat Schoenfeld
Alice Zimet
Young Patron Benefit Committee
Jonathan Gardenhire
Mercedes de Guardiola
Casey Kohlberg
Laura Day Webb

List as of September 29, 2020 and still in formation.
Image: Mohammad Alizade