View the curated images on our exhibition website and hear directly from a selection of contributing photographers in our audio guide.
On March 20, the International Center of Photography announced an open call for imagemakers around the world to post and tag imagery of their experiences as the COVID-19 pandemic unfolded. The hashtag #ICPConcerned was named in recognition of ICP's founding principle to champion "concerned photography"—socially and politically minded images that can educate and change the world. Confirmed cases had just surpassed 200,000 globally. It had taken over three months to reach the first 100,000 and just 12 days to reach the next 100,000. By March 24 the number had surpassed 400,000. The virus is invisible and its deadliest effects were happening in near isolation. As the confirmed cases in New York City reached 10,000 the number of #ICPConcerned images on Instagram also reached 10,000.
Photojournalism and documentary pictures sit with staged and more metaphorical photographs. Amateur smartphone pictures are being uploaded alongside the work of professional imagemakers. A whole range of emotions is present: anger, despair, loss, confusion, frustration, boredom, loneliness, strength, and resolve. Data shows the virus disproportionally affects people of color and those who are otherwise marginalized and disadvantaged. Everyone is in the same storm, but not in the same boat.
On May 25, George Floyd, a Black man, was killed in Minneapolis by a white police officer, Derek Chauvin, during an arrest for allegedly using a counterfeit bill. The murder was filmed by 17-year-old Darnella Frazier and the video helped galvanize protests against police brutality and marches in support of Black lives around the world. Millions came out of isolation to gather in anger and defiance of centuries of systemic racism and white supremacy.
Within days, streets went from empty to full of protest. Thousands of #ICPConcerned images of the demonstrations were uploaded and shared. Intense debates erupted about the way the protests were being documented. Should faces be shown? Who has the right to photograph? Who was the media commissioning to take photographs?
In June, ICP initiated an evolving #ICPConcerned exhibition in its largest gallery space. One thousand images are being chosen by a wide range of ICP staff—curators, administrators, and educators. Photographers are being contacted, and prints made in the gallery space. For a time, no one was able to visit but the process and the installation were documented and shown online, taking the images back to the worldwide audience that made them. Now, the returning public will be able to come see a visual account of this tumultuous era.
The number of photographs in the show surpasses 700 and continues to grow, and so far, represents submissions 70 countries. Images responding to the COVID-19 pandemic and in support of Black Lives Matter expose the effects of corporate greed, mass unemployment, ecological crisis, and deep fear about the future. What we interpreted as "normal" pre-pandemic is being challenged by what we have learned about the interconnectedness of our problems and the interdependence of our lives.
Contributors
Imagemakers represented in the show submitted work from the following locales: Algeria, Argentina, Australia, Austria, Bangladesh, Belarus, Belgium, Brazil, Canada, Chile, China, Colombia, Croatia, Czech Republic, Denmark, Ecuador, Egypt, Ethiopia, France, Georgia, Germany, Ghana, Greece, Hungary, India, Indonesia, Iran, Ireland, Israel, Italy, Japan, Jordan, Kenya, Latvia, Lebanon, Lithuania, Luxembourg, Malta, Mexico, Morocco, Netherlands, Nicaragua, Nigeria, Norway, Pakistan, Panama, Peru, Philippines, Poland, Portugal, Qatar, Romania, Russia, Singapore, Saudi Arabia, South Africa, South Korea, Spain, Sweden, Switzerland, Thailand, Tunisia, Turkey, Ukraine, United Kingdom, United Arab Emirates, United States of America, Uruguay, Venezuela, and Vietnam.
As of October 14, 2020
Installation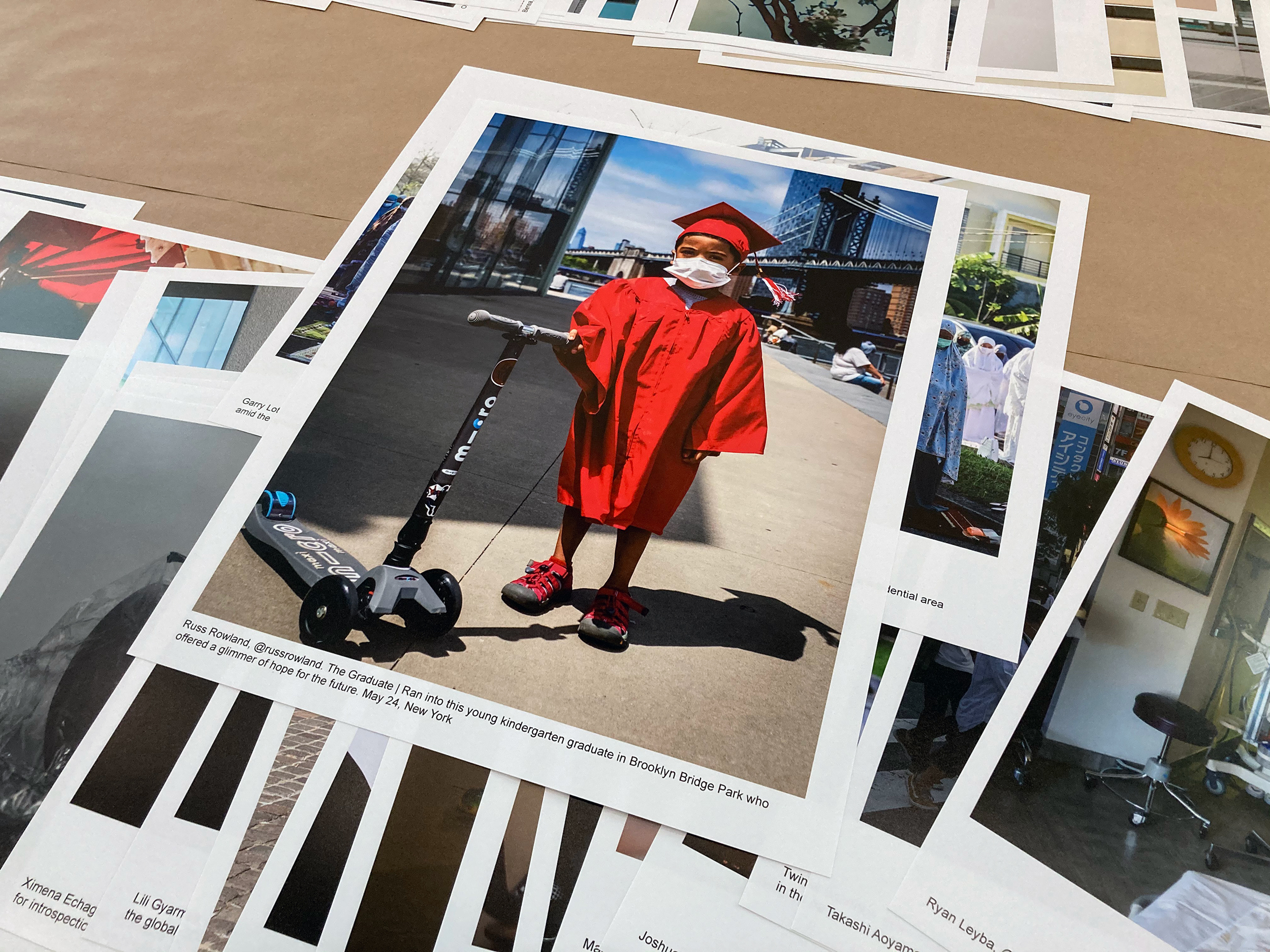 #ICPConcerned prints in line to be hung. © International Center of Photography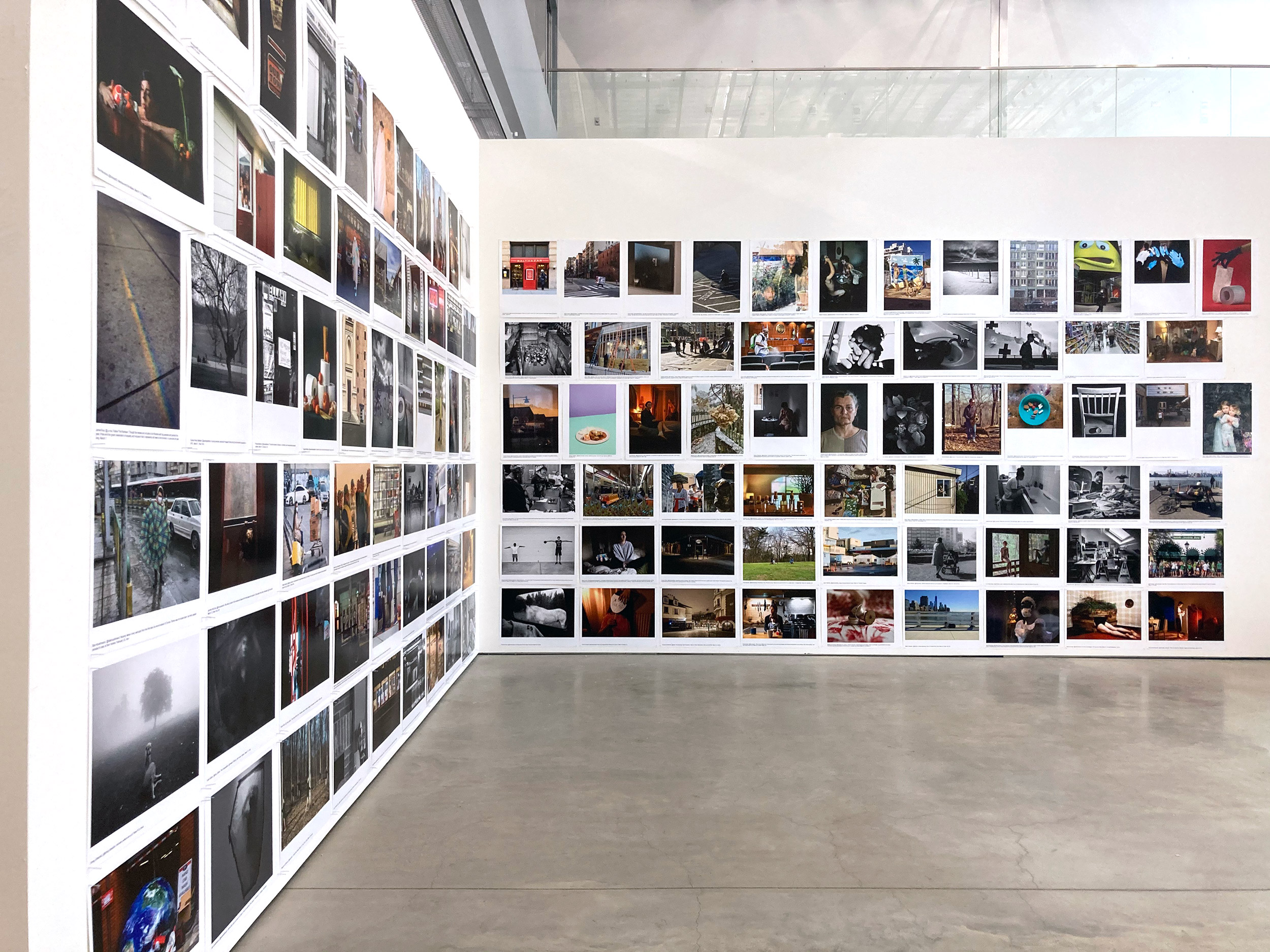 #ICPConcerned: Global Images for Global Crisis installation view. © International Center of Photography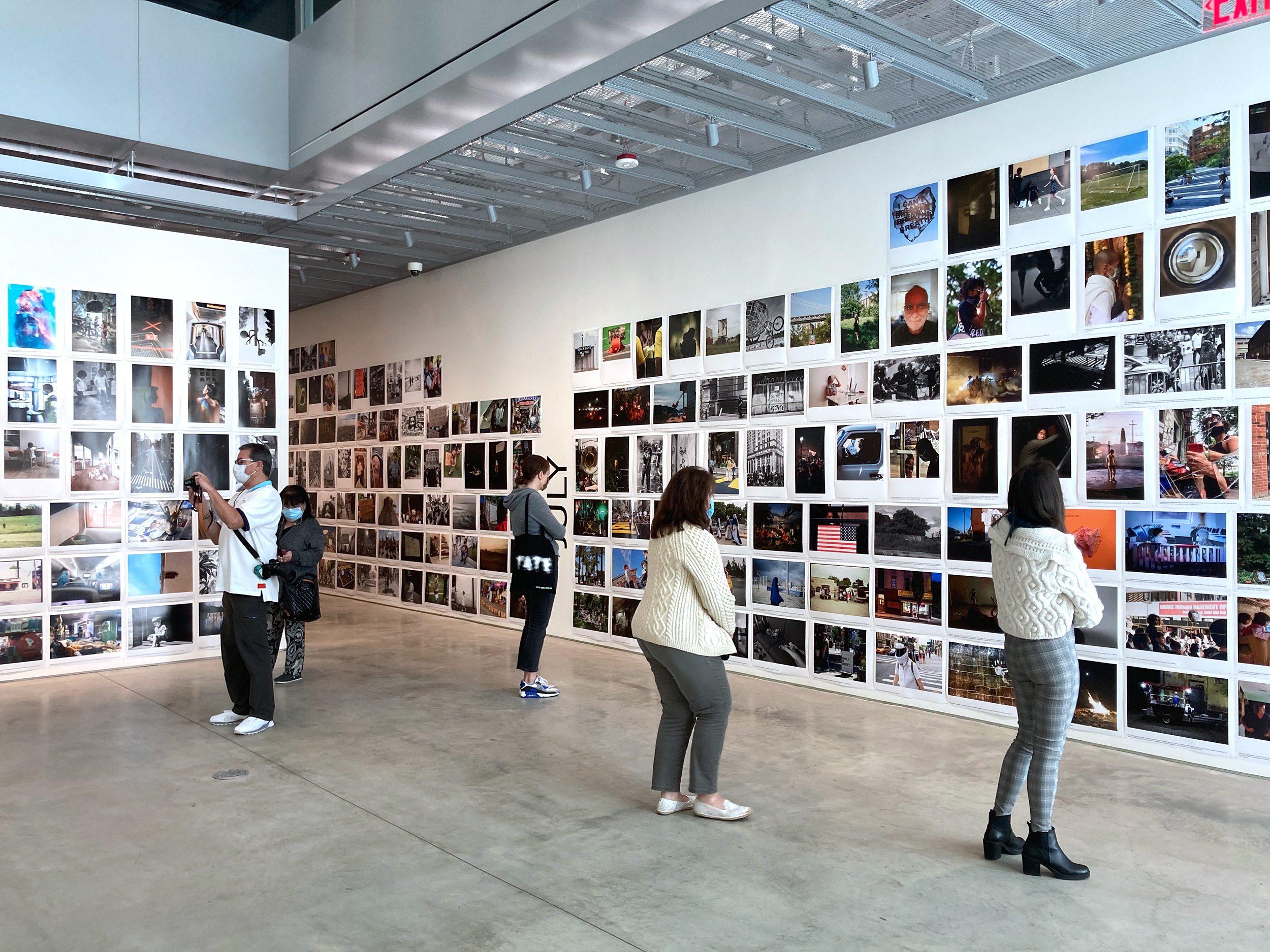 Visitors at #ICPConcerned: Global Images for Global Crisis. © International Center of Photography
Public Programs
Curator's Tour—#ICPConcerned: Global Images for Global Crisis (Online)
Friday, August 28, 1–2 PM EST
ICP Talks: On Curating Photography (Online)
Wednesday, September 9–Friday, September 11, 1–2 PM EST
Curator's Tour—#ICPConcerned: Global Images for Global Crisis (Online)
Sunday, September 27, 11AM–12 PM EST
Curator's Tour—#ICPConcerned: Global Images for Global Crisis (Online)
Thursday, October 29, 7–8 PM EST
Exhibition Website
View the #ICPConcerned: Global Images for Global Crisis exhibition website, which will grow alongside the exhibition and eventually include the 1000 images in the show.
Audio Guide
Hear directly from a selection of contributing photographers to learn more about the stories behind their images in the #ICPConcerned: Global Images for Global Crisis audio guide, which will continue to expand alongside the physical exhibition. The audio guide includes perspectives from alumni of ICP's Full-Time Programs and past Continuing Education students as well as members of the ICP community residing across the United States and abroad, including Pakistan, Indonesia, France, and Peru. Transcripts and translations are available in up to 10 languages through Gesso, ICP's audio guide host.
Top Image: Garry Lotulung, Muslim women wearing face masks pray to celebrate Eid al-Fitr, the festival marking the end of Ramadan, at a residential area amid the spread of COVID-19. May 24, 2020, Bekasi, Indonesia. © Garry Lotulung