Join us for a wide-ranging discussion moderated by writer and Emmy-nominated producer Tanya Selvaratnam with Daughters of the Movement: Gina Belafonte, daughter of Julie and Harry Belafonte; Suzanne Kay, daughter of Diahann Carroll; Stacy Lynch, daughter of Bill Lynch; Hasna Muhammad, daughter of Ossie Davis and Ruby Dee; Ilyasah Shabazz, daughter of Malcolm X and Dr. Betty Shabazz; Dominique Sharpton, daughter of Reverend Al Sharpton; and Keisha Sutton-James, granddaughter of Percy Sutton. The daughters will explore how their shared memories growing up watching their parents at work overlap and intertwine, as did the lives of their parents—activists, artists, politicians, political strategists, religious leaders, and founders of the civil rights movement.
This is a free event, but please register in advance. ICP Members have access to preferred seating in our reserved members' section.
This program is held in conjunction with For Freedoms: Where Do We Go From Here?, now on view. Our ICP Museum–public program combination ticket grants $10 entry to the galleries starting at 4:30 PM to those attending the program. Tickets are only available online when you register for the program.
Read our public program attendance policies.
About Daughters of the Movement
We are legacy holders. A group of women who sat at the feet of those who were on the front lines of the civil rights movement. We carry the oral history, cultural values, and wisdom passed down to us by some of the revolutionary leaders who turned the tide of American history. We are the Daughters of the Movement.
This unique sisterhood is a podcast and a speaker series with a target audience of women of all ages and advocates for social justice. Through the lens of living in the Movement, we take deep dives into critical and controversial topics.
Bios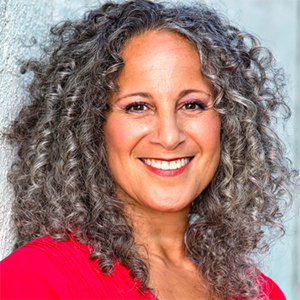 Gina Belafonte is an actress, director, award-winning producer, and artivist. She is the executive director of Sankofa.org, a social justice organization that educates, motivates, and activates artists and allies in service of grassroots movements and equitable change. Sankofa.org enlists the support of today's most celebrated artists and influential individuals in collaboration with grassroots partners to elevate the voices of the disenfranchised and promote peace, justice and equality. Born and raised in New York City, Belafonte has spent her life in the arenas of entertainment and activism where her professional work thrives today. As the youngest child of Julie and Harry Belafonte, whose impact in these fields is among the most influential and progressive in the world, her's passions come as no surprise. As co-chair of the Women's March Los Angeles and an active board member for two California–based organizations, and an advisor and member of the World Human Forum, Belafonte is a global citizen, working with diverse artists, activists and organizations worldwide to promote cultural and civic engagement in the twenty-first century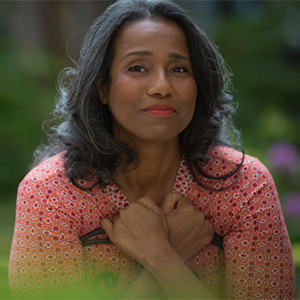 Suzanne Kay is a filmmaker, writer, and speaker. She is currently producing a documentary on Ed Sullivan, his little-known support of racial justice, and the historic importance of his show for race relations. She produced and co-wrote a feature film, Cape of Good Hope, which won numerous awards and nominations, including Honorable Mention for the People's Choice Award at the Toronto International Film Festival, National Board of Review, and NAACP Image Awards. She has been inspired by the legacy of her mother, Diahann Carroll, and her father, talent manager and television producer Monte Kay. Kay has a BA from Wesleyan University and holds a master's degree from Columbia University School of Journalism. She worked at the McNeil Lehrer Report and CNN in Atlanta and was arts and entertainment editor at Essence magazine. Kay is a Huffington Post contributor and writes a blog on race, suzannekaystory.com.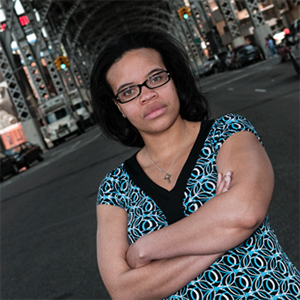 Stacy Lynch is deputy director of intergovernmental affairs to New York City Mayor Bill de Blasio. In this role, she manages interaction with external government agencies and key community stakeholders while spearheading first lady Chirlane McCray's public affairs. Her extraordinary work is informed by her unique understanding of what drives good government. Among other major accomplishments in this role, Lynch was co-creator of Sisters and Brothers Thrive, a mental health initiative launched by McCray, to address mental health in the African-American community; she also created the Junior Liberty League, a citywide girls basketball league sponsored by the City of New York. Lynch served as general counsel at Bill Lynch & Associates which was founded by her father and political icon, Bill Lynch. She was executive producer of the New York International Latino Film Festival and was an entertainment attorney who worked with singers and songwriters such as Mary J. Blige and Mya. Lynch lives in Harlem with her dog, a Rottweiler mix appropriately named Bear.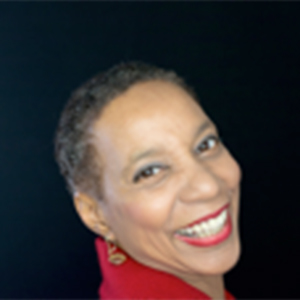 Dr. Hasna Muhammad is a writer and photographer who uses visual storytelling to shed light on social and human conditions and to draw attention to the extraordinary in the ordinary. Muhammad writes nonfiction about family, social justice, and education. She has been a fellow at the Schomburg Center for Research in Black Culture; she is the author of five collections of poetry; and her photographs have been exhibited in the United States. Muhammad served as a public school teacher and administrator where she facilitated initiatives in organization and leadership, curriculum and instruction, and professional development for teachers and administrators. Muhammad has taught executive leadership, diversity management, and community engagement at the graduate level, and she currently serves as an educational consultant for nonprofit organizations. For additional information, please visit birthmarkmedia.com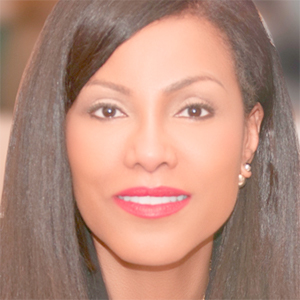 Ilyasah Shabazz is a professor, community organizer, motivational speaker, and author of four award-winning publications. She earned an NAACP Image Award, a Walter Dean Myers Honor, a Library of Congress Inaugural Award, an American Library Association Coretta Scott King Honor, a New York Times New and Noteworthy placement, and she was long-listed for the National Book Award. While she is frequently asked to speak about the legacy of Malcolm X, she shares that it is her mother, Dr. Betty Shabazz's wisdom, courage, and compassion that guide her.
Shabazz promotes higher education for at-risk youth, interfaith dialogue to build bridges between cultures for young leaders of the world, and she participates on international humanitarian delegations. She served as a member of the US delegation that accompanied former president Bill Clinton to South Africa to commemorate the election of Nelson Mandela and the Economic Business Development Initiative. She holds a master of science in education and human resource development from Fordham University; a bachelor's of science in biology from New Paltz College; and she is currently an adjunct professor at John Jay College of Criminal Justice in New York City. For further information, please visit ilyasahshabazz.com.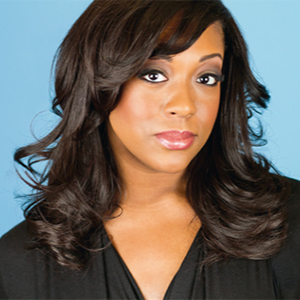 Dominique Sharpton-Bright is the national director of membership for over 100 chapters at the National Action Network, and senior advisor to NAN's Youth Move and Youth Huddle. Sharpton is also the board president for NAN's sister organization, Education for a Better America, which promotes activities that will build an educational support system that serves the needs of students in urban communities. She was recently profiled in the New York Daily News for being a young activist walking in the footsteps of her father, Rev. Al Sharpton.
Sharpton studied theatre and communications at Temple University and furthered her education at the American Musical and Dramatic Academy conservatory for theatre and music in New York City. Her many producing credits include the fiftieth anniversary of the March on Washington, Broadway World's Celebrating Black Music on Broadway, and National Action Network's Triumph Awards on TV-ONE. She and her husband, Dr. Marcus Bright, welcomed their first child into the world, a baby boy named Marcus Al Sharpton Bright, in December of 2018.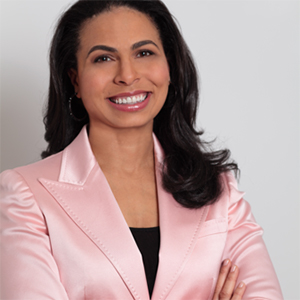 Keisha Sutton-James is a producer who uses media and live events to elevate and engage audiences with topics that are relevant to marginalized, yet culturally rich, communities and women. After earning her MBA at the Wharton School at the University of Pennsylvania and a stint at the J.P. Morgan Private Bank, Sutton-James spent over a decade in management at Inner City Broadcasting Corporation, the New York–based radio business that her father and grandfather built. Sutton-James has also developed content for live events for corporate clients such as BET's Leading Women Defined, and for various cultural and activist organizations such as Harlem School of the Arts and most notably, the National Action Network's Annual Convention and 25th Anniversary Celebration.
Additionally, Sutton-James is producing the biography and documentary of her grandfather, the late attorney, politician, and businessman Percy Sutton. Sutton-James resides in Harlem with her husband, Michael, and two daughters, Nola and Shelby.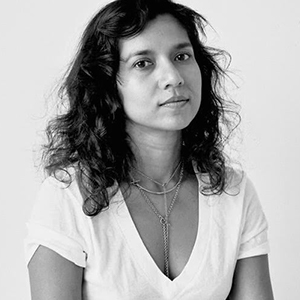 Tanya Selvaratnam is a writer and an Emmy-nominated and Webby-winning producer, currently collaborating with The Shed, Planned Parenthood, Aubin Pictures, and Glamour Women of the Year. She is also a team member and advisor of the artist collective For Freedoms and their 50 State Initiative and, with Laurie Anderson and Laura Michalchyshyn, a co-founder of The Federation. She has produced films by Gabri Christa, Lisa Cortés, Liz Garbus, Catherine Gund, Le Tigre and Laura Parnes, Tiffany Shlain, Mickalene Thomas, Lucy Walker, Carrie Mae Weems, and Jed Weintrob, among others. Her films have played on HBO, IFC, PBS, Starz, and the Sundance Channel, and have premiered at Sundance, Berlin, Tribeca, and SXSW. Selvaratnam has worked on projects at the Guggenheim Museum, Kennedy Center, The Kitchen, Park Avenue Armory, PS122, and Rubell Family Collection. Her work has been published in the New York Times, Vogue, CNN, McSweeney's, and Artsy, among others. Learn more at tanyaturnsup.com.
Image: Unidentified Photographer, [Marchers with signs, the Poor People's Campaign, Washington, DC], May–June 1968. International Center of Photography, Museum Purchase, 2002.