Due to the COVID-19 pandemic, this event will be held online. The program will take place via Zoom. RSVP to receive a link to join.​
Join us virtually for a special evening celebrating the launch of We Want Our Bodies Back, a new collection of poems by internationally renowned poet, playwright, performance artist, and producer jessica Care moore.
moore will read from her new collection on race and gender in America before being joined by author and human rights activist Kevin Powell for a candid conversation rooted in the themes of the book.
Visit ICP's shop to reserve your signed copy of jessica Care moore's We Want Our Bodies Back. Books will ship when ICP re-opens. We thank you for your patience and support.
This program is held in conjunction with Contact High: A Visual History of Hip-Hop.
In We Want Our Bodies Back: Poems (Amistad; March 31, 2020) moore's latest collection, both deeply political and personal, begins when she first truly discovers her body when the men around her begin to make unwanted advances. We Want Our Bodies Backis a clarion call for African-American women to take ownership of their physical, emotional, and spiritual selves. Inspired by and dedicated to Black Lives Matter activist Sandra Bland, moore also digs deeply into race relations through powerful stanzas, focusing on how Black bodies are mistreated in America. moore touches on how young Black girls and boys are taught what to do if, and when, they will be pulled over by the police, why they have to be taught these heartbreaking lessons so early on, and the names of the Black women and men whose lives were taken because of police brutality. Through these stanzas divided into five parts and connected with Nina Simone lyrics, moore speaks for and to the women that are often overlooked, and shines a light on the women who have previously, and are currently, taking a stand against misogyny and racism, having built a fortress of power for themselves, and the women who will follow in their brave footsteps.
This program will take place on Zoom. Those who register to attend will receive an email with a link to join the lecture through a computer or mobile devices prior to the program start time. Note: the Zoom app is recommended for participation in the program. Learn how to download the latest version of Zoom to your computer or mobile device.
For more questions about the virtual lecture, please contact: programs@icp.org.
Bios
jessica Care moore is the founder and CEO of Moore Black Press, executive producer of Black WOMEN Rock!, and founder of the literacy-driven, Jess Care Moore Foundation. An internationally renowned poet, playwright, performance artist, and producer, she is the 2019 and 2017 Knight Arts Award Winner, 2016 Kresge Arts Fellow, NAACP Great Expectations Awardee, and an Alain Locke Award recipient from the Detroit Institute of Arts. Moore is the author of The Words Don't Fit in My Mouth, The Alphabet Verses the Ghetto, Sunlight Through Bullet Holes, and the critically acclaimed Techno Choreopoem, Salt City. Her work has been published in numerous literary collections and she has performed on stages all over the world, including, the Apollo Theater, Carnegie Hall, Lincoln Center, and the London Institute for Contemporary Arts. Moore lives and writes in an historic Detroit neighborhood with her son King Thomas.
Kevin Powell is a poet, journalist, author of 14 books, filmmaker, civil and human rights activist, and public speaker. His books include The Education of Kevin Powell, his memoir, and a forthcoming biography of Tupac Shakur. He lives in New York City.
Special Thanks
CONTACT HIGH: A Visual History of Hip-Hop
Produced and originated at the Annenberg Space for Photography
Created by Vikki Tobak and Creative Director Fab 5 Freddy
Based on the Book Contact High: A Visual History of Hip-Hop by Vikki Tobak
CONTACT HIGH was created in partnership with United Photo Industries.
CONTACT HIGH is made possible by CÎROC Ultra-Premium Vodka and Crown Royal Regal Apple.
CONTACT HIGH: A Visual History of Hip-Hop is supported, in part, by public funds from the New York City Department of Cultural Affairs in partnership with the City Council and the New York State Council on the Arts with the support of Governor Andrew M. Cuomo and the New York State Legislature.
Additional exhibition support is provided by the Joseph and Joan Cullman Foundation for the Arts, Inc.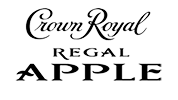 Image: © Piper Carter