For more information, please contact 212.857.9714 or events@icp.org.
Program
11:30 AM Reception and Silent Auction
12 PM Luncheon and Program
583 Park Avenue, New York City
ICP Spotlights, our annual benefit luncheon and auction, honors women in visual arts working in photography and film. This year, we are proud to celebrate acclaimed artist Mickalene Thomas, who will be in conversation with Prof. Beverly Guy-Sheftall on stage at the event.
Support raised through this event benefits ICP's education and exhibition programs.
About Mickalene Thomas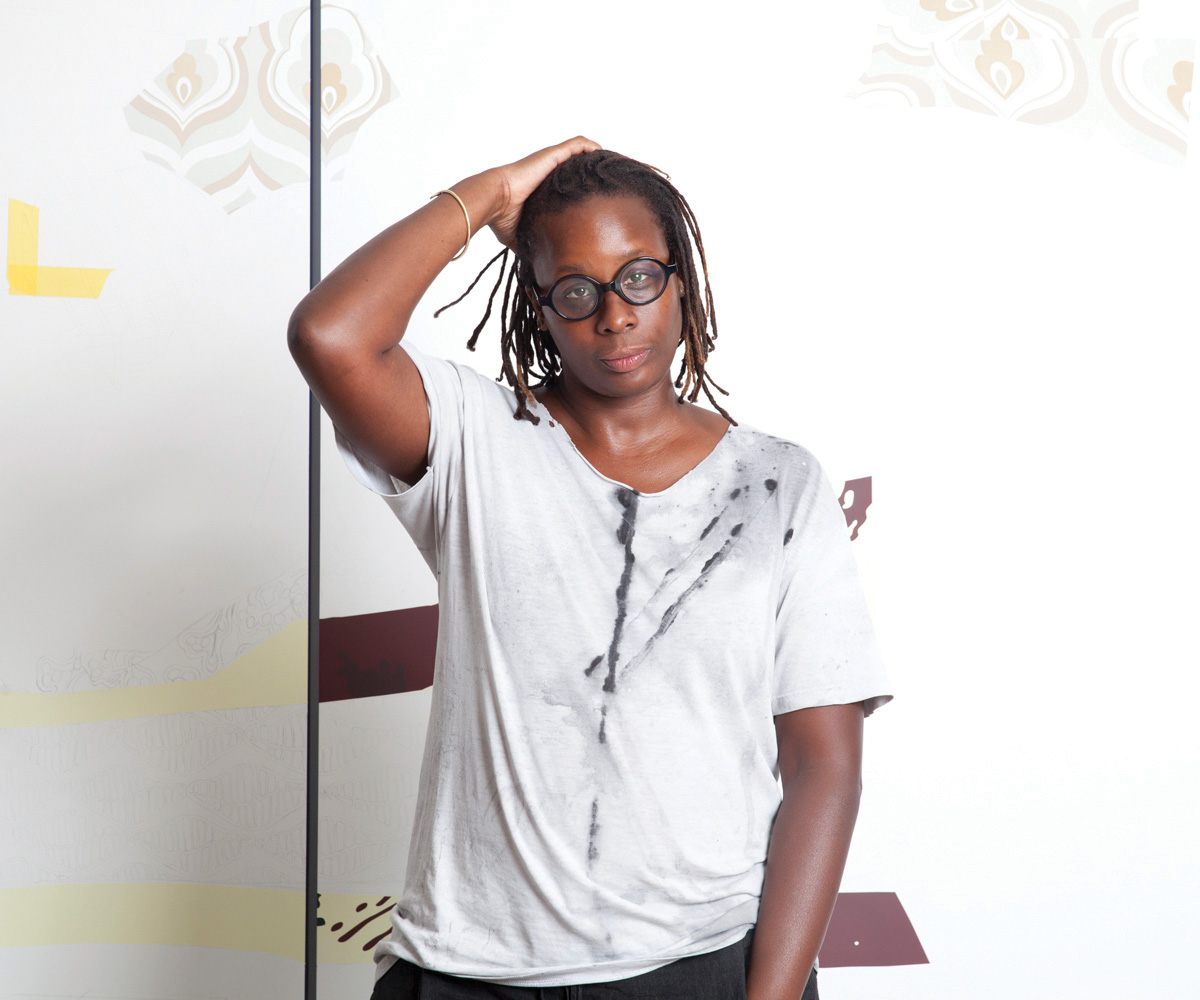 Mickalene Thomas is a 2015 United States Artists Francie Bishop Good & David Horvitz Fellow, distinguished visual artist, filmmaker, and curator who has exhibited extensively both nationally and internationally. She is known for paintings that combine art-historical, political, and pop-cultural references. Her work introduces complex notions of femininity and challenges common definitions of beauty and aesthetic representations of women.
Thomas holds an MFA from Yale University and a BFA from Pratt Institute. She's held solo museum exhibitions at the Brooklyn Museum, Aspen Museum, and L'Ecole des Beaux Arts, Monaco. Recent solo exhibitions include Mickalene Thomas: Do I Look Like a Lady? at MOCA Grand, Los Angeles; Mickalene Thomas: Mentors, Muses, and Celebrities at Aspen Art Museum and Spelman College; and Muse: Mickalene Thomas Photographs at Aperture Foundation, New York, which is scheduled to travel to several venues across the United States through 2019 and features her notably curated exhibition, tête-à-tête. Other recent shows include the group exhibitions Figuring History at the Seattle Art Museum and You Are Here at the North Carolina Museum of Art. Thomas's work is in the permanent collections of New York's Museum of Modern Art, Brooklyn Museum, Solomon R. Guggenheim Museum, Whitney Museum of American Art, Hammer Museum, and Smithsonian American Art Museum, among many others. She is also currently working on solo exhibitions at the Wexner Center for the Arts and the Art Gallery of Ontario.
Thomas is represented by Lehmann Maupin, New York and Hong Kong; Kavi Gupta Gallery, Chicago; and Galerie Nathalie Obadia, Paris and Brussels. She lives and works in New York.
Image: © Lyndsy Welgos
About Prof. Beverly Guy-Sheftall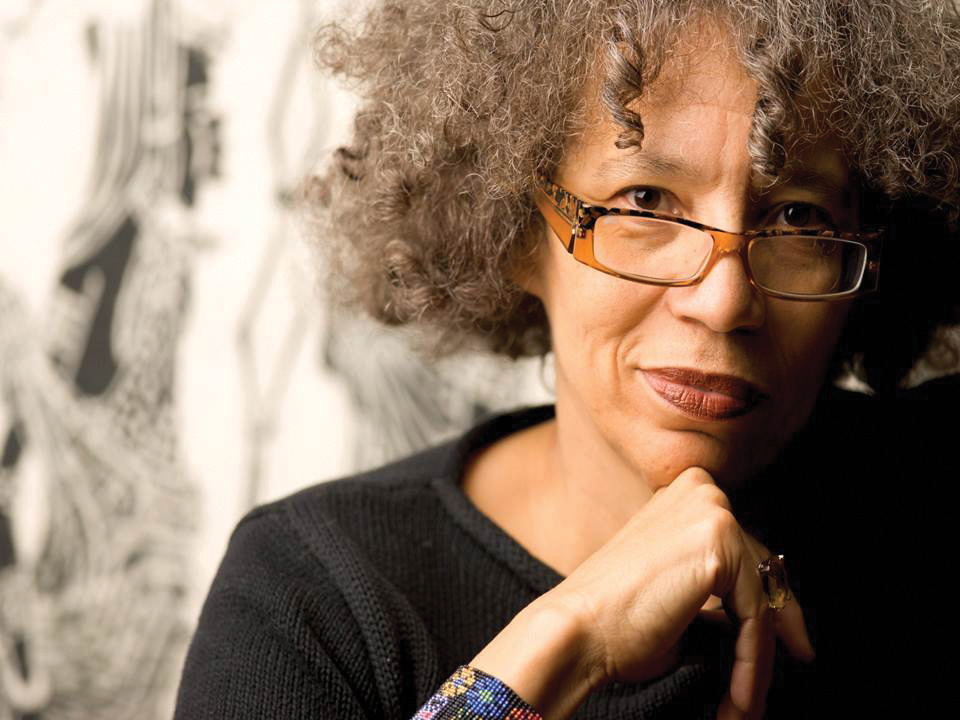 Beverly Guy-Sheftall is the founding director of the Women's Research and Resource Center (1981) and Anna Julia Cooper Professor of Women's Studies at Spelman College. For many years she was a visiting professor at Emory University's Institute for Women's Studies where she taught graduate courses in Women's Studies. At the age of sixteen, she entered Spelman College where she majored in English and minored in secondary education. After graduating with honors, she attended Wellesley College for a fifth year of study in English. In 1968, she entered Atlanta to pursue a master's degree in English; her thesis was entitled, "Faulkner's Treatment of Women in His Major Novels." A year later she began her first teaching job in the Department of English at Alabama State University in Montgomery, Alabama. In 1971 she returned to her alma mater Spelman College and joined the English Department.
She has published a number of texts within African American and Women's Studies which have been noted as seminal works by other scholars, including the first anthology on Black women's literature, Sturdy Black Bridges: Visions of Black Women in Literature (Doubleday, 1980), which she coedited with Roseann P. Bell and Bettye Parker Smith; her dissertation, Daughters of Sorrow: Attitudes Toward Black Women, 1880-1920 (Carlson, 1991); Words of Fire: An Anthology of African American Feminist Thought (New Press, 1995); an anthology she co-edited with Rudolph Byrd titled Traps: African American Men on Gender and Sexuality (Indiana University Press, 2001); a book coauthored with Johnnetta Betsch Cole, Gender Talk: The Struggle for Women's Equality in African American Communities (Random House, 2003); an anthology, I Am Your Sister: Collected and Unpublished Writings of Audre Lorde, co-edited with Rudolph P. Bryd, Johnnetta B. Cole, and Guy-Sheftall (Oxford University Press, 2009); and an anthology, Still Brave: The Evolution of Black Women's Studies (Feminist Press, 2010), with Stanlie James and Frances Smith Foster. Her most recent publication (SUNY Press, 2010) is an anthology co-edited with Johnnetta B. Cole, Who Should Be First: Feminists Speak Out on the 2008 Presidential Campaign. In 1983 she became founding co-editor of Sage: A Scholarly Journal of Black Women, which was devoted exclusively to the experiences of women of African descent. She is the past president of the National Women's Studies Association (NWSA) and was recently elected to the American Academy of Arts and Sciences (2017).
ICP Spotlights Co-Chairs
Peggy Anderson, Sheree Hovsepian, and Debby Hymowitz
Leadership Committee
Caryl S. Englander
Agnes Gund
Renee Harbers Liddell
Elizabeth Kahane
Almudena Legorreta
Elizabeth Mayhew
Marjorie Rosen
Susan Sawyers
Stephanie H. Shuman
Magali Smith
Diane Tuft
Heather Vrattos
Honorary Committee
Lynsey Addario
Nancy Borowick
Isolde Brielmaier
Zoë Buckman
Elinor Carucci
Debbie Davis
Lucia Engstrom
Pippa Healy
Michi Jigarjian
Gillian Laub
Charmaine Picard
Yancey Richardson
Bastienne Schmidt
Alissa Schoenfeld
Alice Zimet
As of August 15, 2018
TOP IMAGE: Mickalene Thomas, Le Déjeuner sur l'herbe: Les trois femmes noires, 2010. © Mickalene Thomas.