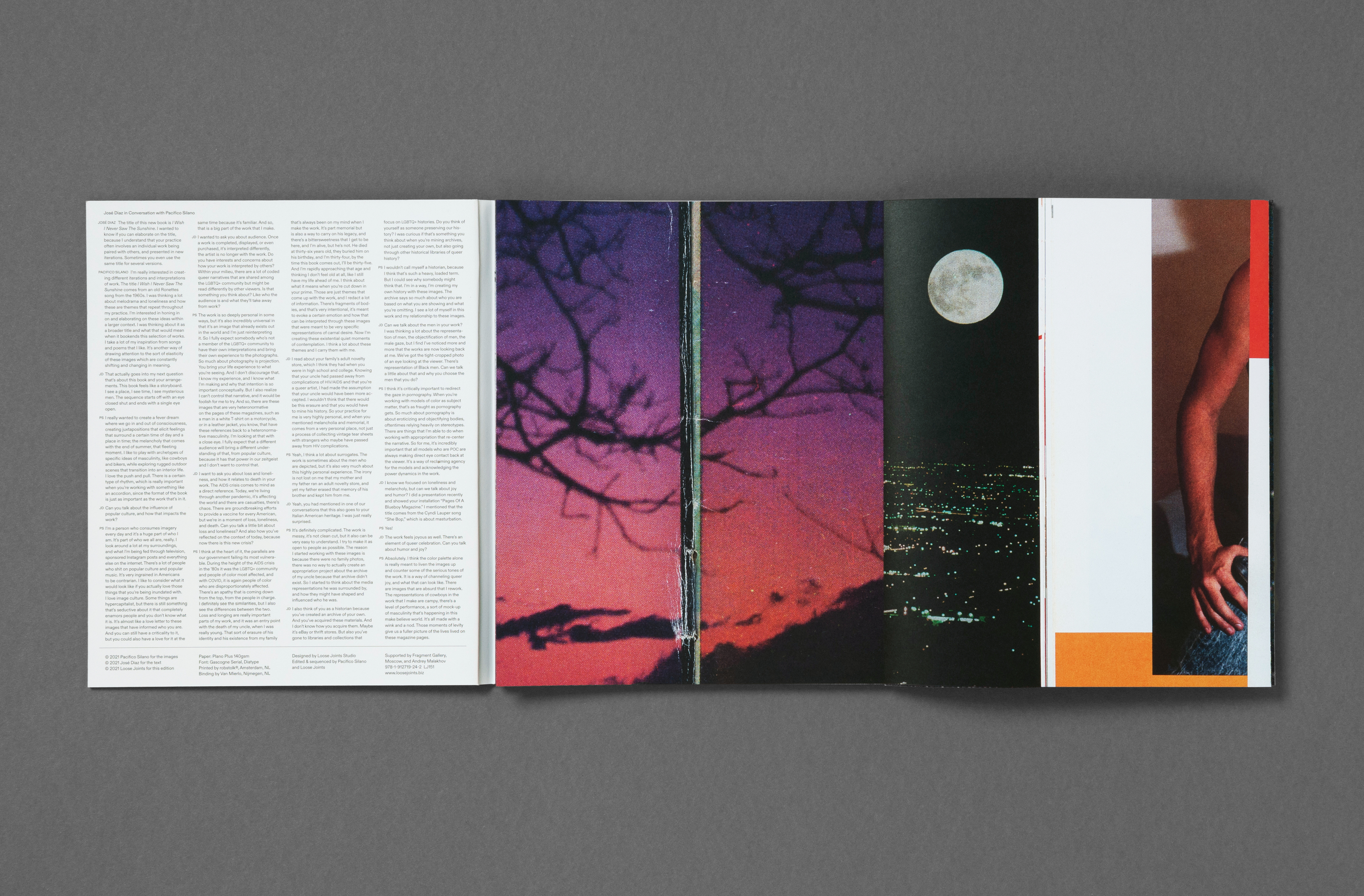 Image: Pacifico Silano
Join ICP's Managing Director of Programs, David Campany, and Vince Aletti, the renowned writer and bibliophile, to celebrate some of the many highlights from the last twelve months of photobook publishing. Who are the new voices? What kinds of books have been made during this unprecedented time? And is this a new golden age of the photobook? Join Vince and David online for a lively and illuminating discussion dedicated to all things photobooks.
About the Program Format
This program will take place on Zoom. Those who register to attend will receive a confirmation email with a link located at the bottom of the email under 'Important Information' to join the lecture through a computer or mobile device.
We recommend participants download the Zoom app on their device prior to the program. Learn how to download the latest version of Zoom to your computer or mobile device.
If you do not receive the link by 11 AM on the day of the lecture or if you have questions about the online lecture, please contact: programs@icp.org.
Live closed captions are available at our online public programs.
Speaker Bios
Vince Aletti reviews photography exhibitions for Goings On About Town. In addition to his work for the New Yorker, he reviews photography books for Photograph. His work has also appeared in Aperture, Art + Auction, and photoworks. Aletti was the art editor of the Village Voice from 1994 to 2005 and the paper's photo critic for twenty years. In 2005, he won the International Center of Photography's Infinity Award for writing.

David Campany is a curator, writer, and managing director of programs at the International Center of Photography, New York. His books include On Photographs (2020), A Handful of Dust (2015), Art and Photography (2003), Jeff Wall: Picture for Women (2011), Walker Evans: the Magazine Work (2014), and The Open Road: Photography and the American Road Trip (2014).
Event Price
This program is free with a suggested donation of $5.
We need your support. Admission to this online program is free with a suggested donation—help keep public programs accessible to all by donating today.